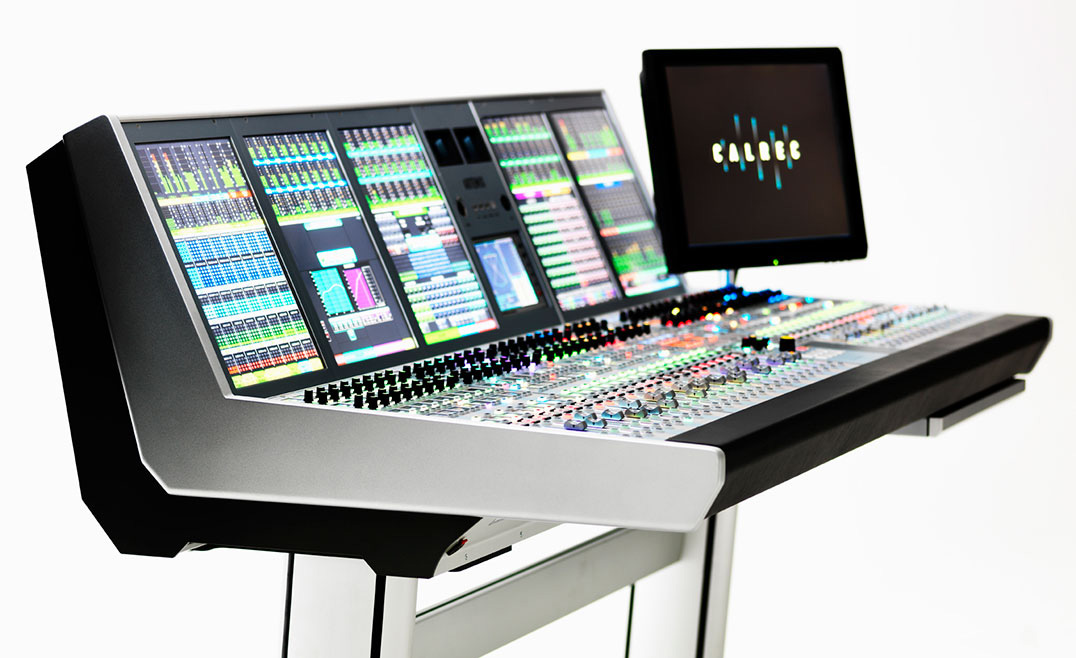 Available in four sizes and utilising the same Bluefin2 and Hydra2 technologies, Artemis has an enormous routing and processing capacity. Bluefin2 gives Artemis Shine 680 channel processing paths, 456 on the Artemis Ray, 340 on an Artemis Beam and 240 on an Artemis Light, with up to 128 program busses, 64 IFB/Track outputs and 32 auxiliaries. Artemis Light packs all this into a compact 4U core. Artemis' integrated router means all I/O functions can be performed by Hydra2, using the same high capacity cross-point router technology and a variety of I/O units.
Features
All Artemis consoles feature:
12 dual layers of faders.
6 band fully parametric EQ / filters on each channel, group and main path.
2 x compressor / limiters, 1 x expander / gate, and sidechain EQ / filters on each channel, group and main path.
4 independent simultaneous post fader, pre fader or pre EQ track / IFB sends per channel / group path.
Comprehensive monitoring and metering.
User splits and independent monitoring for multiple operators.
Independent DSP, routing and control processing.
An integral Hydra2 router with up to 512 audio channels per Hydra2 port, fully integrable with any Hydra2 network.
An extensive range of Hydra2 I/O available.
Copper or fibre connectivity.
Highly resilient, comprehensive redundancy and fully hot-pluggable cards and panels.
Low power consumption and heat generation.