We now design and supply bespoke "De-Rig Packages".
As the Broadcast sector now requires equipment and technicians to travel around the World providing seamless continuity on major sporting and other newsworthy events, We now provide Audio systems presented  in dedicated flight cases allowing the equipment to arrive safely on site and packaged so the systems are quick and easy to assemble and connect together giving the same facilities as the studios back home but in a temporary work space.
We provide a range of Calrec Digital Audio Consoles with dedicated racks and cable systems with a wide range of i-o cards suitable to your individual project. These systems can be complimented with Local monitors and ancillary equipment to your specifications.
A wide range of Sennheiser RF Systems, Presenter talk back packages are also available fully cased and racked to allow flexibility on site.
Large scale Motorola radio systems are also available that can be fully Integrated into the main communications package.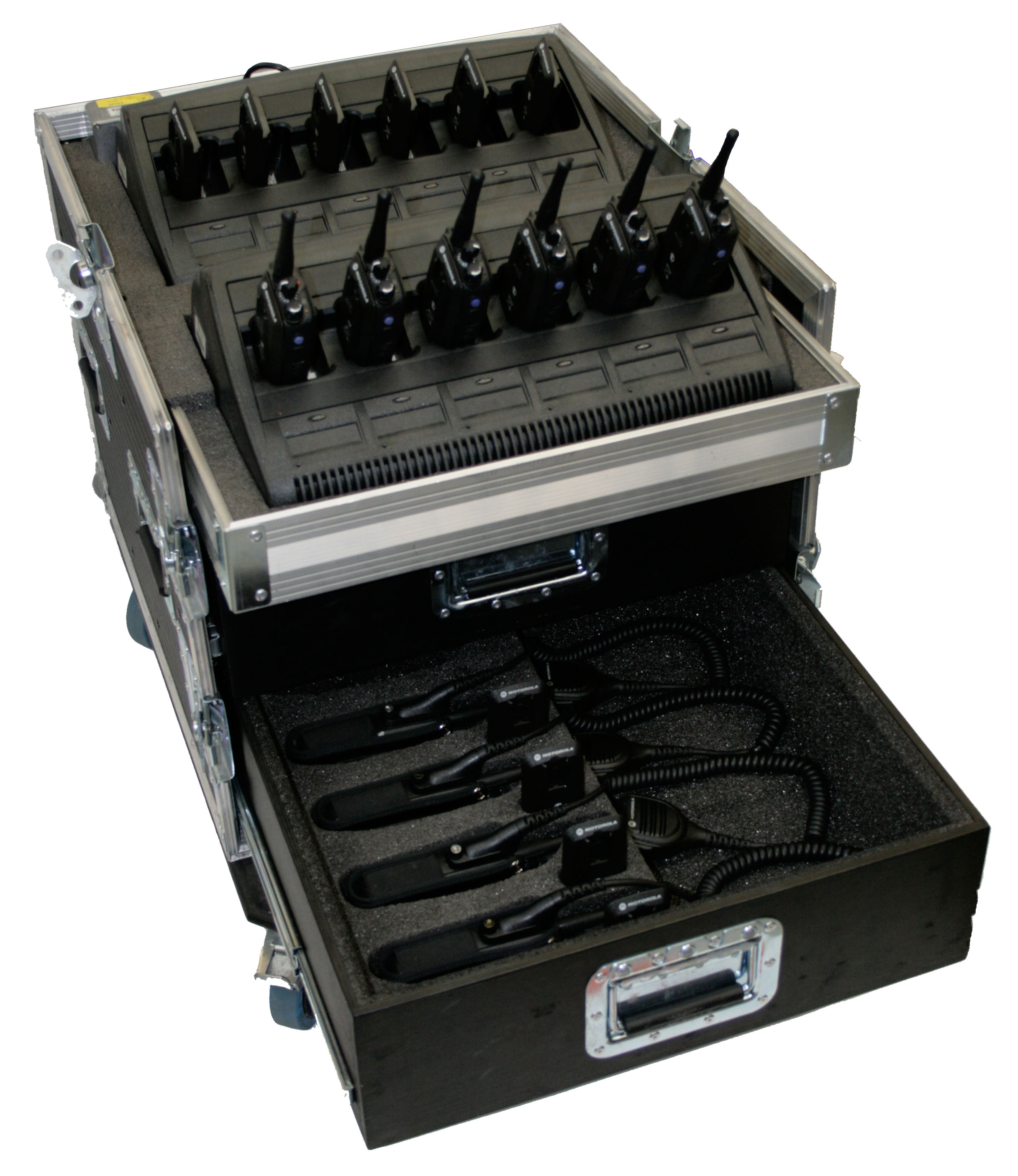 For further details and to discuss your requirements please give us a call on 0161 205 0511 or click here to contact us.